Defensively things don't get much better, but the team is hoping a new coach will give him more confidence, leading to better play. Crawford averaged more than 20 ppg a year ago, but shot just 41% from the floor. Richardson had his best season with nearly 15 ppg and 6.1 rpg while playing for D'Antoni in Phoenix during the 2004-05 season, and he's excited to have another chance to work with the coach. Lee is a hustler and a good rebounder who is still learning how to score in the NBA. Jared Jeffries is another option here, but he hasn't come close to living up to his potential.
The off guard spot will be held down by Jamal Crawford, who is one of the streakiest shooters in the league. If you check out next year's NBA predictions for this team things could look much brighter as they get rid of some expensive baggage and have a year under the new system. Robinson will also most likely see time here at the two, but any time teams slow down the pace he becomes a liability.
Final Analysis
. Jerome James is his backup, and he's a cap-killer at 5-years, $30 million despite logging five minutes last year.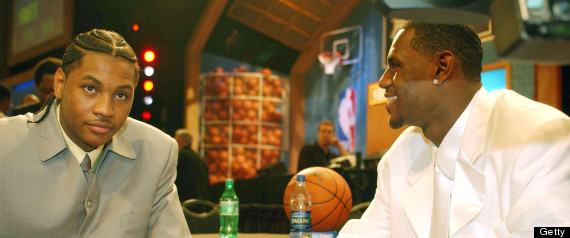 The Knicks have been a mess for quite a few years. If Randolph is dealt, David Lee is a fan favorite ready to step right in. The problem is that he's a black hole on offense, passes go in and they rarely come back out, and he can't defend anyone. He doesn't block shots either and had only one assist for every four turnovers a year ago. He is a good scorer who put up 17.6 ppg, and he averaged more than 10.3 rbg. Chandler has a lot of upside as he can shoot, drive to the basket, and defend, but the problem is that he hasn't seen a lot of court time. Further complicating things are the rumors the Knicks are going to buy out Marbury's contract to start fresh at the position. He's got the physical abilities, he just needs to get it together mentally. Wilson Chandler will be pushing Richardson though for the starting job. However, the NBA odds on them are so long for a reason, the team just isn't very good. Saddled by large salaries given to mediocre or downright terrible players, the organization invested in bringing in team president Donnie Walsh and head coach Mike D'Antoni to get things turned around. Our 2008-09 New York Knicks predictions show that it's going to take more than one year to accomplish their goals. Nate Robinson might also see some time here, and he's a guy who can benefit from a transition-based offseason.
By: Jack Jones
If you want to win more with your NBA betting this season, check out the NBA picks offered by our experts at BetFirms!
Last year the team went out and got Zach Randolph to try and push them over the edge, but even though he averaged a double-double, he didn't blend in very well with the rest of the team. If he's gone, look for Chris Duhon to be the starter. He could be a good fit for the run-and-gun style D'Antoni likes. Danilo Gallinari was the team's first pick with the sixth choice in the draft, but he enters the season at 20 years old and the team is going to try to speed up his learning curve with play this year.
Article Directory: http://www.articledashboard.com
Excitement is high to see what D'Antoni can do, but with this group of guys don't expect big things. The BetUS odds on New York to win the NBA Championship are at +10000.
D'Antoni goes from having one of the best point guards in the league in Steve Nash to a big question mark in Stephon Marbury. You can bet on the Knicks to win the East at +3500 at BetUS.
Sure, Eddy Curry can score down low, but he is a bad rebounder for a starting NBA center. We see them last in the Atlantic behind the Celtics, Sixers, Raptors and Nets. Duhon is a fairly solid defender who is a true pass-first ball-handler. At small forward the team does have a few options, but it all starts with Quentin Richardson. He doesn't shoot very well though. If Marbury stays, he feels like D'Antoni is a guy he can play for